Calgary Communities
Looking for specific information about a Calgary Community? Look no further! Here are some of our favorite Calgary Neighborhoods that we have profiled specifically.
Beddington, Calgary
Beddington Heights is located in Calgary's north district. Situated between Berkshire Boulevard Beddington Trail, Beddington Boulevard and 14th Street.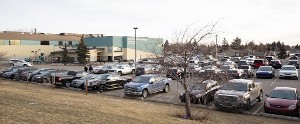 Huntington Hills, Calgary
Homes for sale in Huntington Hills
Rocky Ridge, Calgary
Rocky Ridge is a community in the NW of Calgary, at the edge of the city, it maintains fantastic mountain views.
Communities in Calgary
See which homes are available for sale in these Calgary Communities
Check out this list of properties that are available for sale, sorted by community for you. Members of ForSaleCalgary.com also have access to Days on Market, and homes Sold Data. Sign up today for full access to our website!